The pandemic is changing and reshaping the global Meetings, Incentives, Conventions, Exhibitions (MICE) and events industry.
With the need to reinvent and adapt, the Singapore Association of Convention & Exhibition Organisers & Suppliers (SACEOS) with the support of the Singapore Tourism Board (STB) and Enterprise Singapore (ESG) have come together to formulate the Event Industry Resilience Roadmap (IRR).
Health and safety are of paramount importance during this pandemic, and the IRR ensures that enterprises are equipped to deliver safe experiences for everyone.
The IRR will also be constantly updated so enterprises always have the latest information and necessary skills to emerge stronger. To find out more about the IRR, including information around grants, support schemes, SME solutions, learning programs, best practice manuals, and other initiatives, please visit http://www.saceos.org.sg/IRR.
Download Event IRR here.
New rules for a resilient industry
SG SafeEvent Standard
The SG SafeEvent Standard is a mark of assurance that your event meets the requirements for safety, compliance and wellbeing in a COVID world. These standards will help event practitioners implement STB's prevailing Safe Management Measures for MICE Events.
Check out the key points to look out for when planning your B2B event below, and download the IRR to learn more about the full guidelines.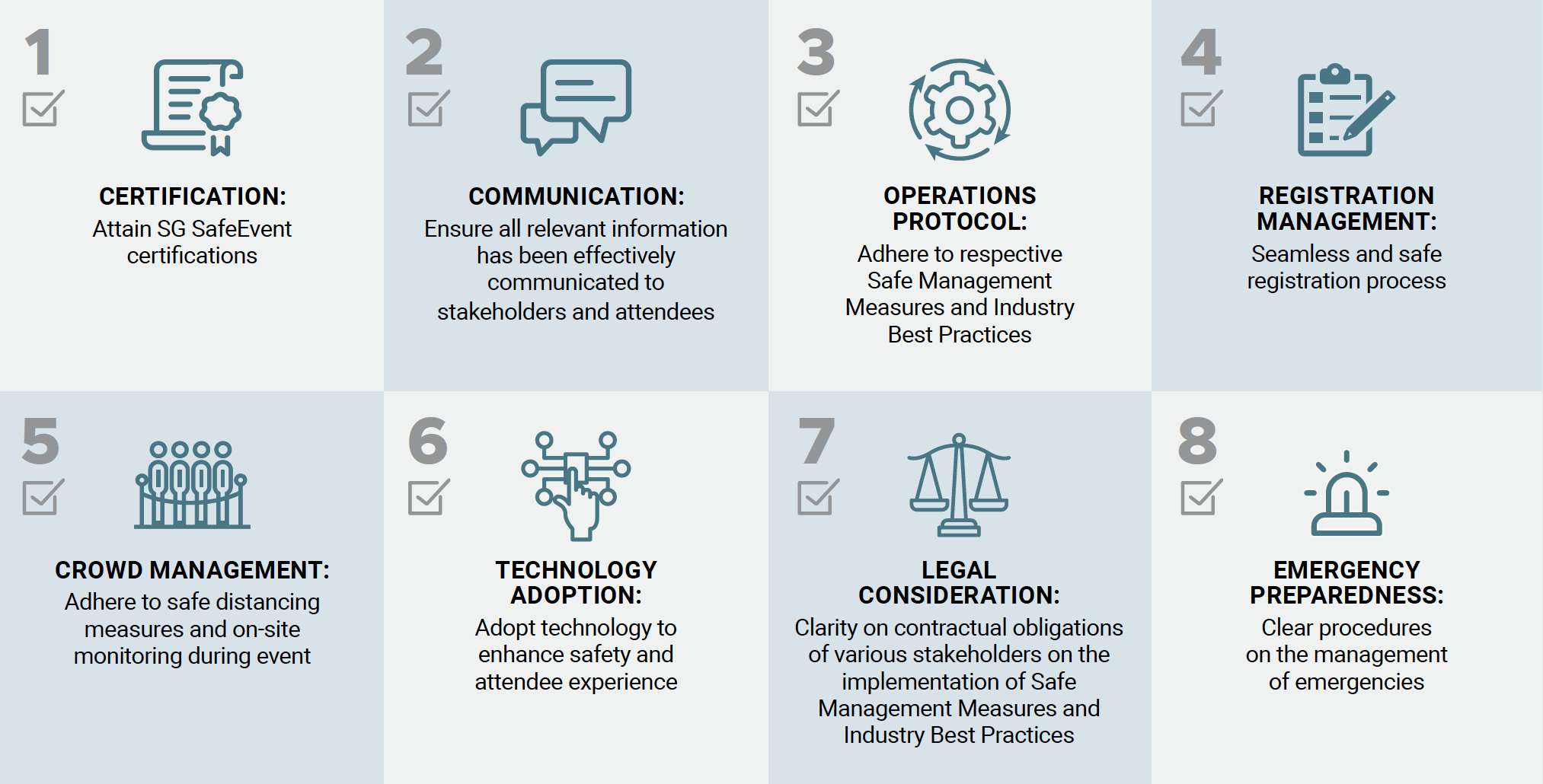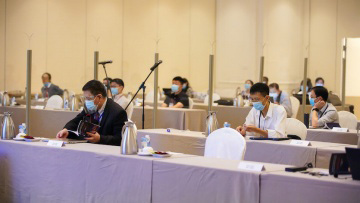 Hybridisation
As the COVID-19 situation normalises globally, hybrid events will become the new normal. A hybrid event has two components; it brings together physical engagement with live remote participation.
When planned well, both the live and virtual experiences can be highly engaging and successful, with one serving to enhance the other to obtain optimal reach and results.
Download the IRR to discover how you can achieve the best of both worlds with a hybrid event.